Local Attractions & Things to Do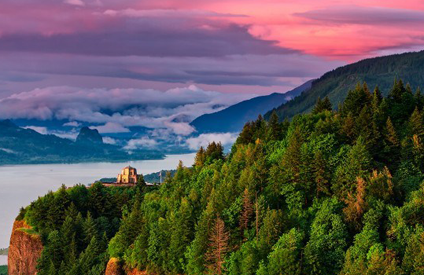 Our park is located in beautiful North Portland, and is just minutes away from downtown and the PDX Airport.
There are a ton of things to do locally in Portland and across the river in Vancouver, WA.
The image to the right is of the famous 'Vista House' at Crown Point in the Columbia River Gorge, about 25 minutes away. Click here for directions to this awesome photo-worthy spot!
Check out this list of other local attractions and things you can visit see and do for your next stay with us:

Local Event Calendars:
Things Close By:
Jantzen Beach Shopping Center
Portland Yacht Club & Marina
Columbia Children's Arboretum Park
Owens Sports Complex
Portland International Raceway
Broadmoor Golf Course
Colwood Golf Center
Pier Park and Disc Golf Course

Famous Local Attractions
Other Fun Things To Check Out